Additional Products & Services

Trane CleanEffects
Trane CleanEffects can remove 99.98% of airborne allergens from your home. You can breathe easier knowing that you have the reliability of a Trane keeping your home and your family comfortable and healthier all year long.
Custom Sheet Metal
Custom sheet metal services are perfect for ductwork and chimney cap design. Have a different type of project? Let us know.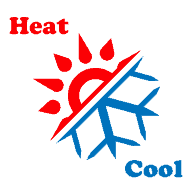 Heat Pumps
A heat pump keeps your home cool and warm, no matter the season. Whether it's the hottest day of the summer or the coldest night during the winter, a Trane heat pump works day in and day out to keep your family in total comfort.
Gas Piping Services
We can run natural gas piping in your home to power your appliances, such as dryers, ranges and even heated pools. We are certified gas licensed.