Heating
We can service, repair, remove and replace any make or model of air conditioning system.

Bagniefski offers Trane and Mitsubishi HVAC Products.
Upgrading to a new system can be overwhelming; there are so many factors to consider. Bagniefski HVAC is here to help. First we'll determine the efficiency of your current unit, to help you decide if an upgrade is needed. Then we can discuss which system best suits your application.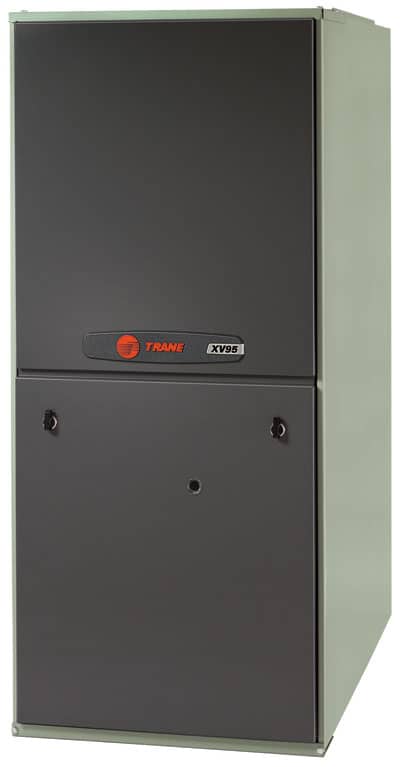 Trane furnaces are reliable, quiet, efficient and guaranteed to keep you warm and comfortable on the coldest of days.
Some Trane gas and oil furnaces operate at over 95% efficiency; that means that 95% of the fuel your Trane furnace uses is turned into heat for your home. That's important when temperatures in the La Crosse Area can drop into the single digits or below. During the winter months, you can rely on a Trane High Efficiency Furnace and Bagniefski Heating and Air Conditioning.
Gas Furnace Cleaning & Inspection Services
HVAC maintenance is necessary to keep your HVAC system running efficiently, to prolong the life of your equipment and prevent expensive repairs. Indoor air quality is important to everyone. Regular scheduled Clean & Checks will prevent the build-up of dust and dirt, to keep you and your family healthy and breathing free.
Schedule your Clean & Check today!
Clean & Check
We will inspect and clean your gas furnace.
All makes and models can be serviced.

*All prices are within local service area.
Clean & Check Combo
Clean & Check Your A/C or Central Air Unit and Your Gas Furnace
All makes and models can be serviced.

*All prices are within local service area.
"I was very pleased with the installation of my new furnace. The function of the furnace is exactly what I wanted. Salesman & installers were great. I was very impressed with them. NO complaints. I will be needing a new central air conditioner & will be buying it from Bagniefski."